Moses White retires from Tyler Union after 35 years of service
April 19, 2022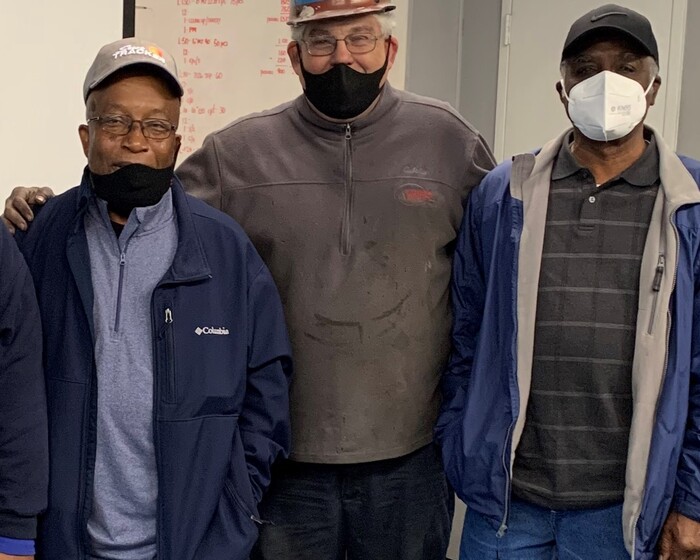 Photo: Pictured L-R: Moses White, Pete Cable, Charles Smith
Moses White retired from Tyler Union in Anniston in March after 35 years of service! Moses began his career in 1987 and worked in several departments including Wheelabrator, Shell Core Room, 150 Airset and OCL before moving to the IMF in 2013, where he remained until he retired. On his last day at work, he met some of his coworkers and friends at Chick-fil-A for a farewell breakfast. 

IMF Manager Pete Cable said, "Moses was not only a dedicated and reliable employee, but also a good friend who will be greatly missed," and he added, "He never missed a day of work!"

We will miss you Moses and wish you the very best for a long and happy retirement. Thank you for your commitment and dediction!